Home > Employee Celebration > Vandy Chills
Vandy Chills
Free ice cream on August 8, 2014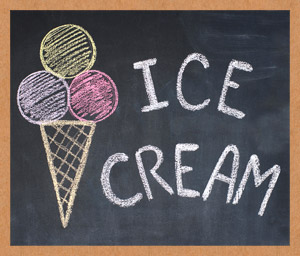 Look for free ice cream and frozen treats throughout campus on Friday, Aug. 8. You can download a flyer with details. Treats include Nutty Buddies, ice cream sandwiches, fudge bars (no sugar added), orange sherbet yogurt bars, vanilla ice cream cups and fruit bars.
Here is the schedule:
On-Campus Locations. Walk up to staffed coolers and take your pick!

11 a.m.-3 p.m. - Front of Eskind Library
11 a.m.-3 p.m. & 11 p.m.- 1 a.m. - TVC (near bridge to VCH)
11 a.m.-3 p.m. - Library Lawn (near Harold Stirling Vanderbilt statue)
On-Campus Rounds. Take a quick break and pick up a treat at one of our carts.

11-11:30 a.m. - 3401 West End
11:45 a.m.-12:15 p.m. - Crystal Terrace
12:30-1 p.m. - 2525 West End
1:15-1:45 p.m. - Vanderbilt Psychiatric Hospital and Blair School of Music
2-2:30 p.m. - Peabody, Magnolia Lawn
2:45-3:15 p.m. - Baker Building
Other locations will be "Chilling" too – check with your managers for details.
Vandy Chills 2012
See photos of the 2012 event.
---