Home > Policies > Policy Updates
Policy Updates
March 16, 2012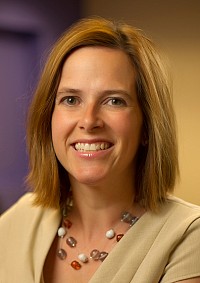 Dear Colleague,
In just a little over a year as your Chief HR Officer, I have often heard that our employment policies can be hard to understand, are lengthy, and seem pretty inflexible for both employees and managers. As we've been rebuilding the Human Resources function, we've also spent considerable time reviewing our policies, evaluating how they are being applied and whether we benefit from these sets of mutual expectations. In fact, our new employee orientation focuses on this idea - how do we create a place where we all know what is expected to thrive, succeed, and ensure safety? Vanderbilt is a great place to work and knowing what applies to us, how situations will be handled, and what our options and obligations are makes for a healthier work environment.
Six policies have been revised and will be effective over the next five weeks. The first two relate to benefits - dependent tuition and reduction in force. Let me relieve you of any concerns right away. The dependent tuition benefit remains the same for all current employees whether it is being used now or in the future. As our healthcare costs top $150 million annually and dependent tuition is forecasted to go from $22 million to $49 million in the next five years, we have a responsibility to look more closely at how we design the benefits, what our peers are offering, and how we can sustain competitive pay and benefits over time. Dependent tuition will therefore be offered at 55% for new hires who start September 1, 2012, or later. Next, while its application is infrequent, the reduction in force policy did not acknowledge the current difficult economic times and strained job market. The benefits will be enhanced with more credit for years of service and a higher maximum and a minimum pay continuation for those who have shorter years of service.
The next policy was revised primarily to offer more clarity to hiring officers around the recruiting, hiring, and onboarding process. The updates allow for more consistency with job postings, interviewing, and offers, along with transfers, employment of minors/family members, and the orientation period. The result will be a better experience for applicants, both internal and external, and new hires.
The final set of policies is a consolidation of several distinct and often cumbersome efforts to give performance feedback and offer employees outlets to voice their concerns. I've been concerned about the environment being so rigid and disciplinary in nature. There are of course times when incidents occur on the job that risk safety or threaten our ability to support patients, students or colleagues. These issues calling for immediate improvement will be addressed through a process called progressive discipline. More often, the situations that occur are related to performance inconsistency or lack of skill in job assignments or difficulty with interpersonal relations. Though both call for a reminder of mutual expectations, performance improvement will be addressed through coaching and written materials that provide clearer guidance in a performance accountability and commitment plan. At times, employees may disagree with a disciplinary warning and reminder of expectations. In that case, a process for dispute resolution is offered more formally for progressive discipline with human resources playing a role to improve communication rather than adjudicate. The policies will roll out over the coming weeks.
Thank you.
Sincerely,
Traci Nordberg
Chief Human Resources Officer and Associate Vice Chancellor
---
---