How to add dependents' social security numbers in My VU Benefits
1. From the HR webpage, hover over Benefits, then click on My VU Benefits.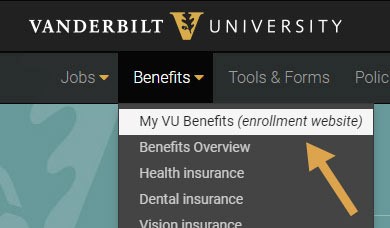 2. Log into My VU Benefits.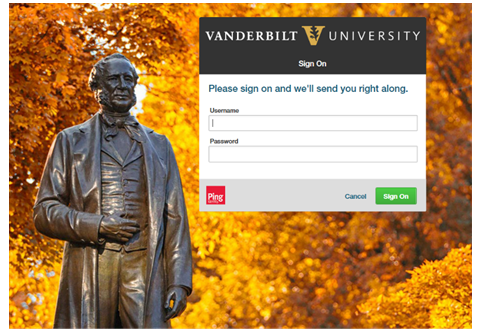 3. Next hover over  Home  on the main menu and click on  My Dependents .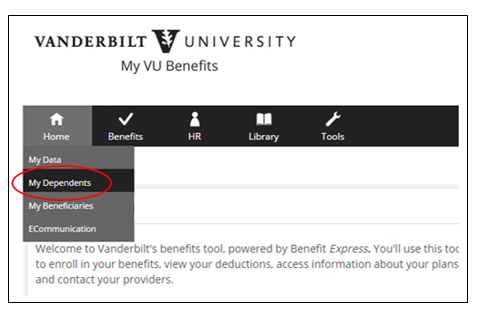 4. Scroll down and click on the name of the dependent without a Social Security Number.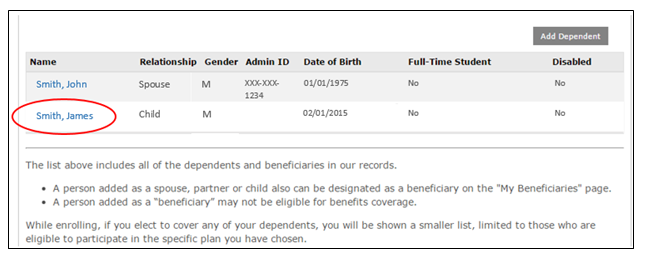 5. Enter the Social Security Number for your dependent. Do not include dashes.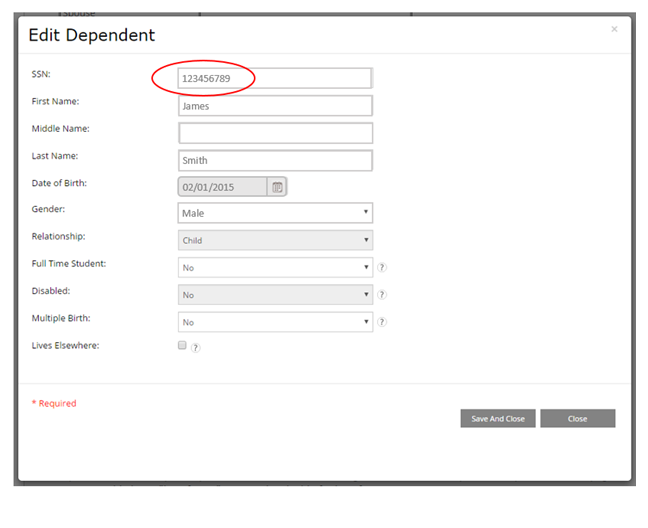 6. Click Save and Close.