Go for the Gold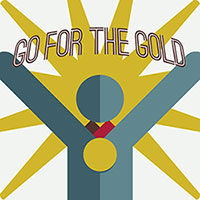 Vanderbilt's award-winning Go for the Gold program is a comprehensive health promotion program designed to help faculty and staff lead healthier and more productive lives by identifying health risks and taking action to reduce those risks.
A wellness credit of up to $240 per year is available to faculty and staff paying for Vanderbilt Health Plan benefits. Currently, the wellness credit may be applied to either the employee's health plan account and can be used by all covered dependents. The earned credits are effective Jan. 1 of each plan year. To participate in Go for the Gold, see the Health Plus website.
Please note: GTFG can no longer be used to pay Rec Center membership fees as the Rec Center is not currently available to faculty and staff. 
Resources
Frequently Asked Questions