Compensation Philosophy
Vanderbilt University is committed to providing a competitive and equitable compensation package that will attract, retain, and reward a diverse workforce needed to fulfill the mission and strategic goals of the University. We are committed to treating all employees fairly, and our compensation programs, policies, and practices will support this commitment.
The guiding principles that enable The Compensation & Career Framework to accomplish the University's mission and goals are: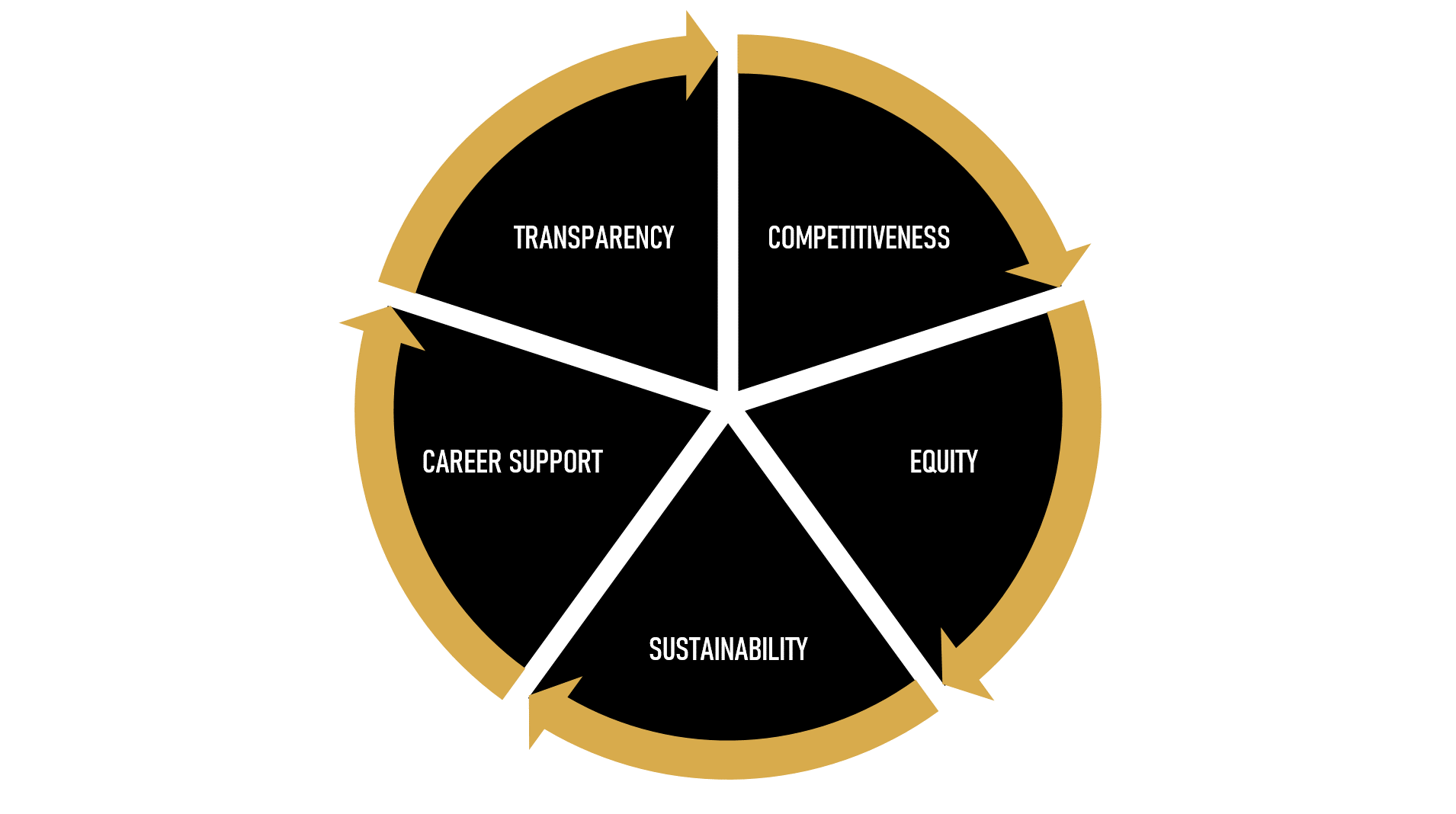 Competitiveness: 
Vanderbilt University's salary ranges are market aware and based on benchmark data acquired from higher education, industry, and local labor market surveys.
Equity: 
Jobs with similar qualifications, scope, the complexity of duties, impact, and independence are assigned to similar salary grades. Positions are regularly reviewed to ensure equity within and across salary grades.
Sustainability:
Reviewed biennially to ensure external competitiveness. The Framework allows flexibility to update, edit, add, or remove jobs according to University needs.
Career Support:
Creates opportunities for staff to actively manage their careers. Tools and resources are available to ensure all staff have career path opportunities.
Transparency: 
Enables leaders and employees to understand the University's compensation structure, pay practices, and overall career framework.