2019 Turkey Toss

Friday, Dec. 20 | 7 a.m. - 7 p.m. | E Bronson Ingram College, Dining Hall | 2211 West End Ave
Turkey Toss is a long standing Vanderbilt University holiday tradition, where senior leaders express thanks to faculty and staff for their hard work and dedication to the University.
Vanderbilt University's 2019 Turkey Toss is scheduled for Friday, Dec. 20, 7 a.m. – 7 p.m. in a new location at E. Bronson Ingram College, Dining Hall. Full-time benefits-eligible faculty and staff of the University can choose one of five options: turkey, tofurky, mug set, VU tote bag, or bamboo utensils (while supplies last). You must check in and show your gold Vanderbilt University ID card with the iClass symbol before picking your gift. Gifts are available on a first come, first served basis, so come early to ensure best selection.
Check out our 2019 gift options!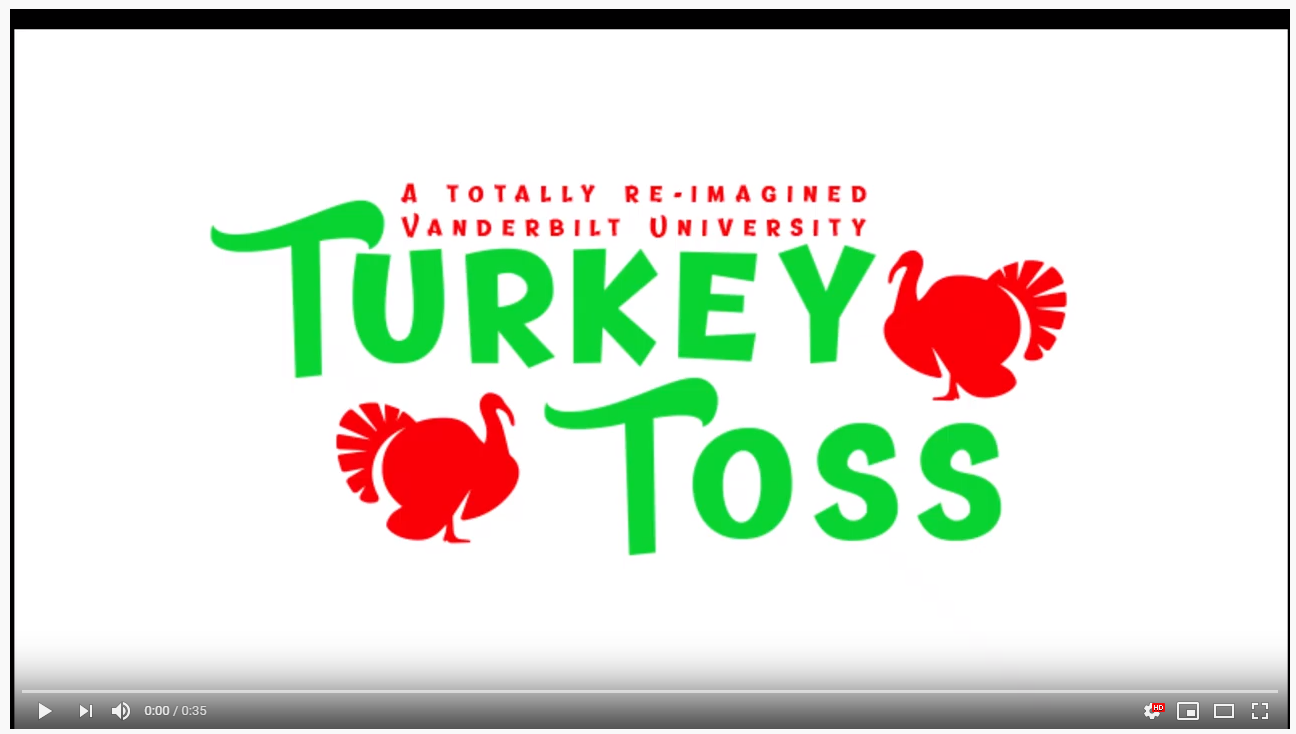 This year's event will celebrate diversity and inclusion. We'll have fun activities including a turkey toss game, ornament decorating and sELFie station. There will also be special visits from Santa and Carolers. Stop by our elf workshop and visit with Recreation and Wellness Center, VUPS, HealthPlus, EDI, Divinity School, Athletics, USAC, Credit Union, and HR D&I.
Check out the event as its happening!
We'd like to give a special thank you to all the great folks at Campus Dining for assisting us with this event.
Shuttle vans will run from 7 am - 7 pm. Pick and drop off locations are E Bronson Ingram College, Baker Building, Peabody Administration (Lot 95) and the 25th Avenue Garage/Highland Bus stop. There is also free parking available at the Terrace Place Garage. Shuttle service and parking compliments of VUPS.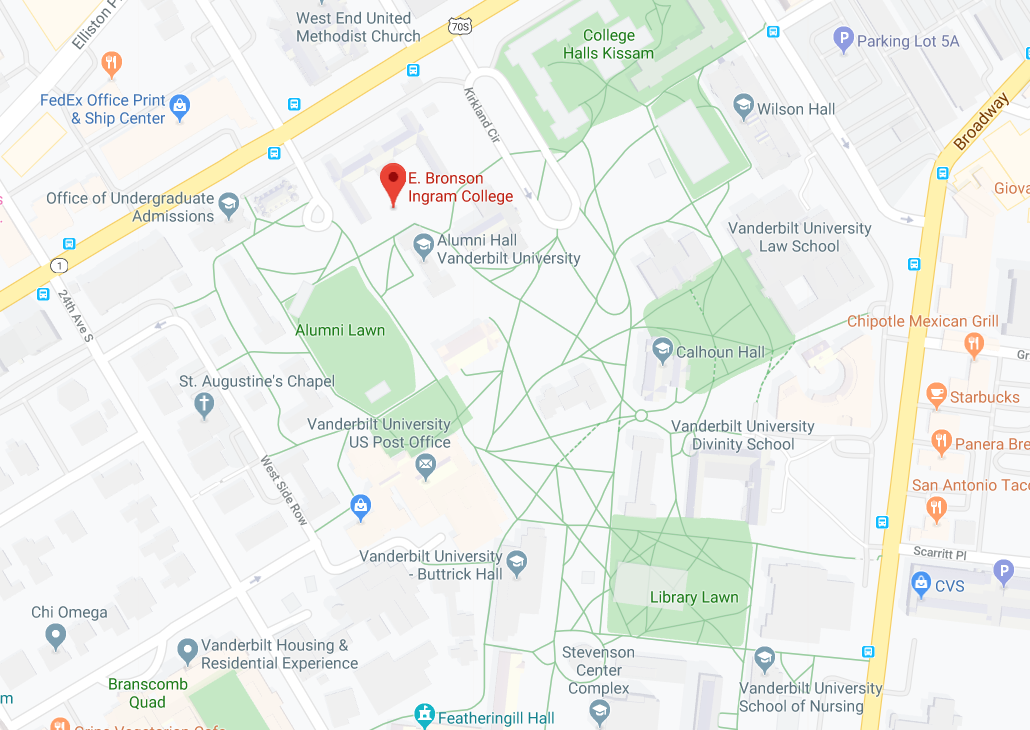 If you have questions please contact employee.appreciation@vanderbilt.edu
If you are mobility-impaired, please contact VUPS to make alternate arrangements to attend the event.