Home > Employee Appreciation > Service Awards and Commodore Award
Service Awards and Commodore Award
Last Modified: 2017-01-25
Watch this year's ceremony: 
Service Awards
The Service Award Celebration honors Vanderbilt employees' years of service to the organization. For 2016, employees celebrating 20, 25, 30, 35, 40, 45 and 60 years of service were recognized.
Honorees: You can download pictures from this year's ceremony here. Browse the gallery to find the photo(s) you want, and then click the download icon in the lower right.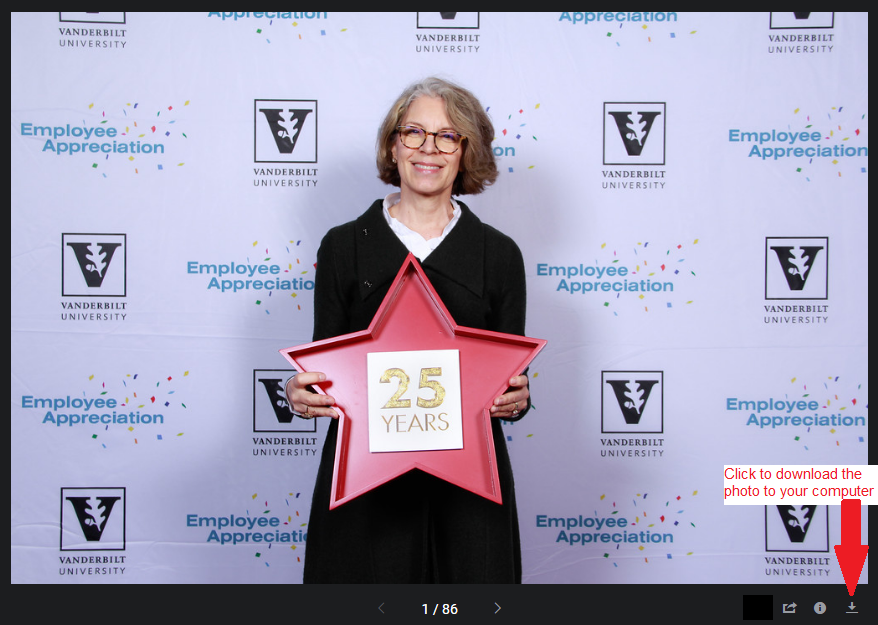 The Vanderbilt University Commodore Award
The Vanderbilt University Commodore Award is presented to full-time regular staff members who have made significant contributions to Vanderbilt University's pursuit of excellence in education, research and community service each year.  
Eligibility
Regular full-time staff members holding positions below the director or department head level with at least three years of consecutive Vanderbilt University service may be nominated for the award. Previous recipients of the Commodore Award may not win a second time. Any Vanderbilt University employee can nominate another staff member, however, you cannot nominate yourself.

Criteria
Nominations must be submitted using the online nomination form (published when nominations open) and describe how the nominee achieved one or more of the following:
Overall performance and accomplishments that regularly and consistently far exceed performance expectations, reflecting a high level of service, dedication, conscientiousness, compassion and applied skill.
Handling a high impact or critical situation which had important consequences for a department, Vanderbilt University or the community.
Developing or improving processes that resulted in significant productivity and/or cost savings improvements.
You may upload letters and additional supporting documentation along with your nomination form.
Nomination Process
Nominations are accepted each fall.


Previous Commodore Award Winners
2016
 -
Karen Page, 

School of Engineering
2015
- Judy Brandon, Office of Dean of Students
2014
- Clair Gant, Edgehill Child & Family Center
2013
- Rosemary Moody, Leadership, Policy and Organization
2012
- Tonya Mills, Political Science
2011
- Paula McGown, Health and Wellness Administration
2010
- Peggy Chatfield, Kennedy Center
2009
- Mouzon Siddiqi, Grad Program, Economic Development
2008
- Sandy Childress, Physics and Astronomy
2007
- Rocky Alvey, Dyer Observatory
2006
- Donald Pickert, Physics and Astronomy
2005
- Patricia Kinman, Occupational Health
2004
- Danny Anglin, Environmental Health & Safety
2003
- Don Hughes Sr., Plant Operations
2002
- Beverly Brothers, Student Athletics-Support Staff
2001
- Edwyna Griscom, Student Athletics
             Betty Lee, Student Academic Services
2000
- Ginette Cambronero, Edgehill Child & Family Center
1999
- Bill Storey, Molecular Biology
1998
- Dodie Miller
1997
- Gail Lance, University Registrar Office
1996
- Patricia Burns, Psychology
1995
- Brenda Jordan, Arts & Science Registrar
1994
- Lorine Spencer, Residential & Judicial Affairs/Housing Administration
             Mary Scott, University Payroll
1993
- Jan Hargett, Teaching and Learning, Peabody Dean's Office
             Pat Millwood, Student Organization, Campus Student Services
1992
- Michael Miller
1991
- Robert McRaeynolds
             Donnie W. Campbell
             Gail Workman, University Library
1990
- Dorothy Timberlake, Psychology
             William Ross, Mail Services
---