Vanderbilt University Service Awards
Service Guidelines
Vanderbilt University honors its employees' years of dedication and service based upon two criteria - the employee's Eligibility status and the employee's Service Date.
Eligibility
An employee must be considered "Fully benefits-eligible" as defined below:
An employee whose appointment is to a regular faculty or staff position (a position with no currently- defined or anticipated position end date) or term position (a position with a defined term of six months or more) and who is regularly scheduled to work 30 hours or more per week (at least 75% of full time).
Additional details can be found in the Benefits Overview. 
Service Date
The employee's Service Date is the date in which employees become fully benefits eligible based on the information above. 
Breaks in Service – Bridging
Bridging is the act of combining two separate periods of employment at Vanderbilt for the purpose of determining years of service for benefits purposes.  Benefits can be bridged and the employee will retain the service date in effect during the previous employment period if an employee meets the following two criteria:
 1) Completed at least two consecutive years of service in a regular or term position immediately prior to the last separation (working a temporary position at Vanderbilt does not count) and
2) Must have returned to a regular or term position in less than one year from the time of separation. Temporary positions are not counted.
Additional Service Date details can be found under Benefits Information.
Currently Vanderbilt honors employees with recognition at 5 year increments (5, 10, 15).  Those employees celebrating 20 years and up are also recognized at the Annual Service Award Ceremony.
Service Awards Ceremony
The Service Awards Ceremony honoring employees who reach their Lustrum (5 years) Anniversary, will be held in January of the following year.
Watch the 2017 ceremony: 
.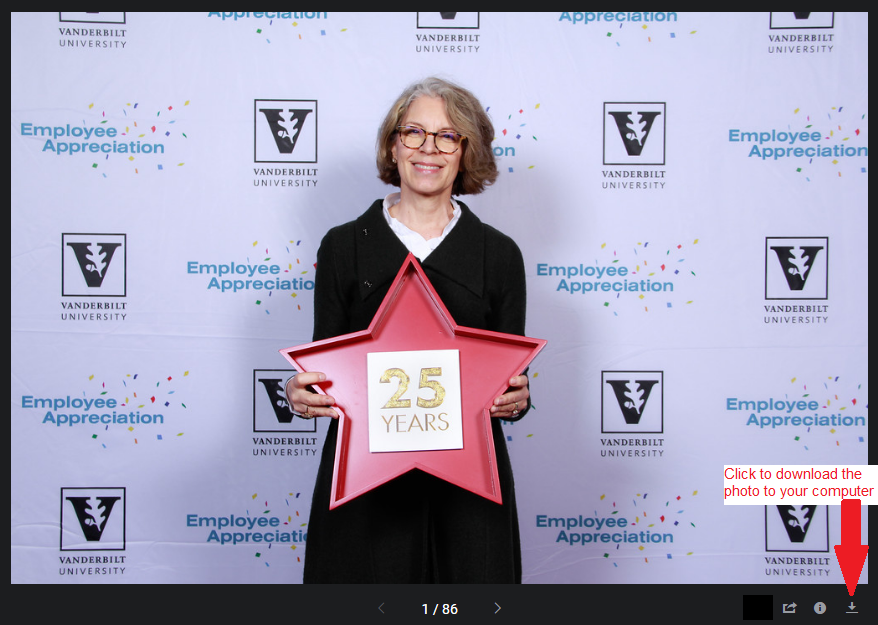 To view and download photos from all Employee Appreciation Events, visit our event gallery