Andrea George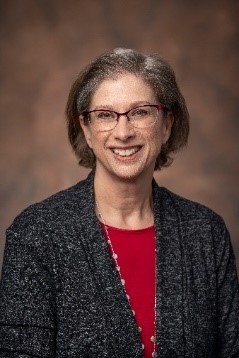 Director, Environmental, Health, Safety and Sustainability and Co-leader, VU Public Health Command Center
Administration
andrea.george@vanderbilt.edu

615.322.4551


Biography
Throughout the COVID-19 pandemic, Dr. George has served as co-leader of the university's COVID-19 response managing testing, contact tracing, data management, and compliance for the University. In her role as director of environmental, health, safety, and sustainability, she advances research-centric safety programs to protect Vanderbilt's world-class researchers from the hazards they encounter while performing their research while also guiding the university's innovative and comprehensive environmental sustainability initiatives. She is an adjunct faculty member in Vanderbilt's Civil and Environmental Engineering department. Dr. George was recognized in 2020 with both the Vanderbilt Anchor Down Step Up Excellence Award and the Service Champion Award.
Dr. George has served the university as the inaugural sustainability director since 2007 as well as in various strategic safety functions since 1997. Prior to joining Vanderbilt as a staff member, she managed hazardous chemical and radioactive waste remediation projects for Oak Ridge National Laboratory and for Bechtel National earning the Department of Energy's Pollution Prevention Award.
She holds Bachelor of Science degrees in physics and mathematics in addition to Master of Science and Doctor of Philosophy degrees in engineering from Vanderbilt. She is Board Certified by Eminence in Environmental Engineering by the American Academy of Environmental Engineers and Scientists, a Certified Hazardous Materials Manager (CHMM), a certified Project Management Professional (PMP), has served on numerous national steering committees and advisory councils, and is a frequent invited lecturer and educator on COVID-19 safety, research safety, environmental management, and sustainability.
Publications
"Showcasing Nursing Leadership and Contributions to a University's COVID-19 Student Contact Tracing Process". Jones, P., Walker, J., Kleinpell, R., Norman, L, George, A. 2021. Nursing Administration Quarterly.
"The promise of reducing fume hood energy use by leveraging interpersonal efficacy and competitions". Maki, A., Cohen, M. A., Vandenbergh, M. P., George, A., & Bruce, R. W. April 2019. (in preparation, copy available upon request).
"Complete Campus: Vanderbilt's Integrated Transportation Demand Management and Enhanced Mobility Program". Abkowitz M., Kopstain E., Philip C., Shoup L,, Barbour W., George A., Hafkenschiel E., Majewski, A. Transportation Research Procedia 00 (2018) 000-000, World Conference on Transport Research - WCTR 2019 Mumbai 26-31 May 2019.
"An Examination of Communication, Information, and Resource Management Linkages among Community Hospitals and Emergency Management Agencies". Andrea K. George. ETD-04052007-160611. PhD Dissertation, May 2007. http://etd.library.vanderbilt.edu/ETD-db/available/etd-04052007-160611
"Weapons of Mass Destruction Radiological/Nuclear Course for Hazardous Materials Technicians (PER-241)", Course Manual. U.S. Department of Homeland Security. May 2006. Description of course at http://dma.mt.gov/des/Training/PER241_HazMat_Description_091205.pdf.
"The effect of typical summertime ambient temperatures on Lithium Fluoride tissue-equivalent thermoluminescent dosimeters". A.K. George and M.E. Kaye. Health Physics Vol.68 No.6, June 1995.
"Technical guidance on the treatment and disposal of low-level radioactive and mixed wastes". U.S. Army Corps of Engineers Engineering Manual #1110-1-4002. http://www.dtic.mil/cgi-bin/GetTRDoc?AD=ADA401781&Location=U2&doc=GetTRDoc.pdf
---
View Directory »