Daniel Morgan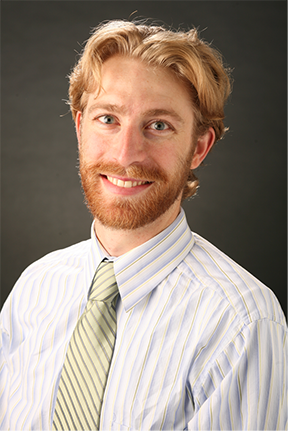 Associate Dean, College of Arts & Science and Principal Senior Lecturer, Earth & Environmental Sciences
Academic Affairs
dan.morgan@vanderbilt.edu

615.343.3154


Biography
Originally from Portland, OR, Dan Morgan earned a B.A. from Pomona College in 2002, with majors in Geology and Mathematics. He then went to the University of Washington, Seattle to earn a Ph.D. in Geological Sciences in 2009, focusing on the glacial history of Earth, with an emphasis on Antarctica. Dr. Morgan has been at Vanderbilt University since 2009, and is currently a Principal Senior Lecturer in Earth and Environmental Sciences. He also serves as an Associate Dean for the College of Arts & Science, where he has oversight of the College Scholars Honors Program, Merit Scholarships, Departmental Honors programs, Immersion, Internships, and Study Abroad. He is also the A&S liaison with Undergraduate Admissions, the Athletics Department, and counsel undergraduate students on a whole range of issues.
Publications
Doane, T. H., Furbish, D. J., Roering, J. J., Schumer, R., & Morgan, D. J. (2018). Nonlocal sediment transport on steep lateral moraines, eastern Sierra Nevada, California, USA. Journal of Geophysical Research: Earth Surface, 123. doi.org/10.1002/2017JF004325.
Bibby, T, J. Putkonen, D. Morgan, G. Balco, and D. Shuster (2016). Million year old ice found under meter-thick debris layer in Antarctica. Geophysical Research Letters, 43, 6995-7001, doi: 10.1002/2016GL069889.
Putkonen, J., D. Morgan, and G. Balco (2014). Boulder weathering in McMurdo Dry Valleys, Antarctica. Geomorphology, Volume 219: 192-199, ISSN 0169-555X, doi:10.1016/j.geomorph.2014.05.012.
Morgan, D. J., J. Putkonen, G. Balco, and J. Stone (2011). Degradation of glacial deposits quantified with cosmogenic nuclides, Quartermain Mountains, Antarctica. Earth Surface Processes and Landforms, 36: 217-228, doi:10.1002/esp.2039.
Morgan, D., J. Putkonen, G. Balco, and J. Stone (2010). Quantifying regolith erosion rates with cosmogenic nuclides 10Be and 26Al in the McMurdo Dry Valleys, Antarctica. Journal of Geophysical Research, 115, F03037, 17 PP., doi:201010.1029/2009JF001443.
---
View Directory »