Mavis N. Schorn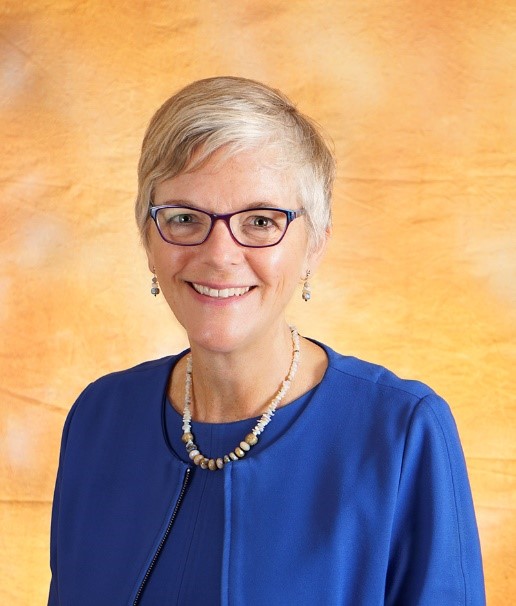 Senior Associate Dean
Academic Affairs
mavis.schorn@vanderbilt.edu

615.343.5876



As senior associate dean for academics at the Vanderbilt University School of Nursing, Mavis is responsible for identifying and implementing academic strategic direction including student recruitment and retention, clinical placement, diversity and inclusivity initiatives, curricular oversight and evaluation, faculty recruitment and development, and serves as the academic representative to the university and to external stakeholders.

Mavis received her bachelor's degree in nursing from the University of Texas (the other UT), Master of Science in maternal child nursing from Texas Women's University, and her PhD in Nursing Science from the University of Kentucky. Her certificate in nurse-midwifery was obtained from Baylor College of Medicine in Houston, Texas. She is credentialled to practice at Vanderbilt University Medial Center and is a member of the nurse-midwifery faculty practice.

Mavis came to Vanderbilt University (VU) after many years in nursing, administration, and nurse-midwifery practice both in the Houston medical center and private practice. At VU, she has served as a faculty member, director of the nurse-midwifery academic program, assistant dean for academics, and now senior associate dean for academics. Mavis has received over $6.5 M funding from federal Health Resources and Services Administration grants, and is a published author and co-author of numerous articles in the field of third stage of labor, teaching methods, interprofessional education, and advanced nursing practice policy. She is a fellow in the American college of Nurse-Midwives, National Academies of Practice, and the American Academy of Nursing.

Mavis was raised in a military family – so adapted to moving every few years when growing up, but Texas is home. She is married and has one adult daughter who is her best friend. She enjoys working out, going for walks, reading, watching college sports (mostly baseball and football), and traveling.
Publications
Kleinpell, R., Myers, C. R., Schorn, M. N., Likes, W. (2021). Impact of COVID-19 pandemic on APRN practice: Results from a national survey. Nursing Outlook. Accepted, publication pending. doi: 10.1016/j.outlook.2021.05.002
Kleinpell, R., Myers, C. R., Schorn, M. N., Likes, W. (2020). Impact of COVID-19 pandemic on APRN practice: Results of a state-wide survey. The Tennessee Nurse. November, December 2020, January 2021. https://assets.nursingald.com/uploads/publication/pdf/2163/Tennessee_11_20__1_.pdf.
Gentry, C. K., Espiritu, E., Schorn, M. N., Hallmark, B., Bryan, M., Prather, P., Villalta-Gill, V., Offodile, R., Wilkins, C. H. (2021). Engaging the community through a longitudinal, interprofessional, inter institutional experiential learning collaboration. Currents in Pharmacy Teaching and Learning. 13(2):169-176. doi:10.1016/j.cptl.2020.09.012.
Johnson, R., Steed, J., Parker, S., Schorn, M. N. (2020). A summer professional immersion in nursing program for underrepresented minority undergraduate students. Journal of Nursing Education.29(11):631-636. doi:10.3928/01484834-20201020-06.
Schorn, M. N. (2020). Management terminology during the third stage of labor (Commentary). Journal of Midwifery & Women's Health. 65(3):301-305. doi: 10.1111/jmwh.13098
Jessee, M. A., Kennedy, B., Dietrich, M., Schorn, M. N. (2020). Development and pilot testing of a multidimensional learning environment survey. Nurse Educator. 45(5):E50-E54. doi: 10.1097/NNE.0000000000000824
Lauderdale, J. L, Fogel, S. C, Schorn, M. N., Dietrich, M. S. (2020). Perceptions of sexual and gender minority content in graduate nursing curricula. Nursing Education Perspectives. 41(6):334-339. doi: 10.1097/01.NEP.0000000000000663
Kennedy, B. B., Russell, R. G., Martinez, W., Gigante, I., Penrod, C., Ehrenfeld, J. M., Vinson, K. N., Swan, R. R., Brady, D. W., Schorn, M. N., Miller, B. M. (2019). Development of an Inter-Professional Clinical Learning Environment Report Card. Journal of Professional Nursing. 35(4):314-319.
Minnick, A., Schorn, M. N., Dietrich, M. S., Donaghey, B. (2018) Providers' reports of environmental conditions and resources at births in the United States. Western Journal of Nursing Research. 41(6):854-871. https://doi.org/10.1177/0193945918796629.
Connors, L., Schorn, M. (2018) Genetics and genomics content in nursing education: A national imperative. Guest Editorial. Journal of Professional Nursing. 34:235-237.
Schorn, M. N., Dietrich, M. S., Donaghey, B., Minnick, A. (2018). Variables that influence US midwife and physician care during the third stage of labor. Journal of Midwifery & Women's Health. 63: 446-454. doi:10.1111/jmwh.12728
---
View Directory »