Michelle Grundy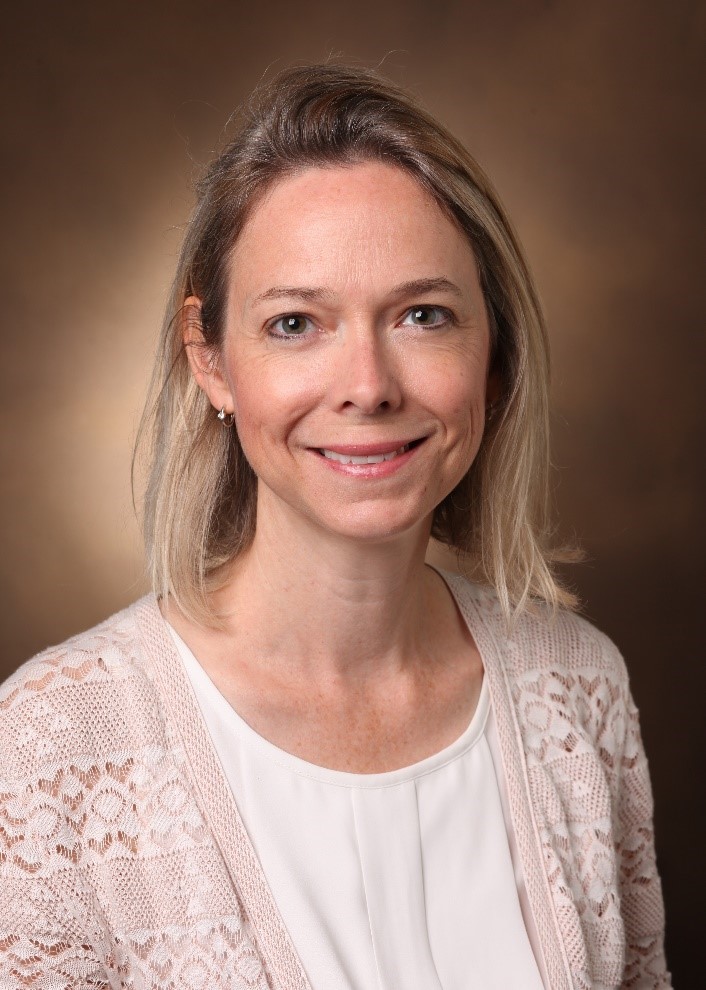 Director of Health Professions Advisory Office
Academic Affairs
michelle.grundy@vanderbilt.edu

615.343.2573


Biography
Michelle Grundy, Ph.D. was born in Naples, Florida but grew up mostly in Dickson, Tennessee. She earned her B.A. degree in Neuroscience and her Ph.D. in Microbiology & Immunology from Vanderbilt University. After completing her graduate degree in 2000, she accepted a position as the Director of Recruiting for the Interdisciplinary Graduate Program (IGP) with responsibilities for leading the recruitment and admissions process to the program. In 2001, she was promoted to Assistant Director of Graduate Programs in Biomedical Sciences and named Assistant Professor of Medical Education & Administration at Vanderbilt University School of Medicine. In this role, she led the recruiting efforts and admissions process for both the IGP and the Medical Scientist Training Program (MSTP). In 2003, she also took on the role as Director of the Vanderbilt Summer Science Academy leading over 80 undergraduates each year through their summer research experience. In each of these roles, she had direct interaction with undergraduate students where she spent time mentoring and advising them in addition to considering and improving selection processes for candidates for both the Ph.D. and M.D., Ph.D. degrees. She stepped down from those roles in July, 2016 to serve as the Director of the VU Health Professions Advisory Office where she has the opportunity to help guide undergraduate students every day in their journey to achieve their dreams of pursuing a career in the health professions.
Michelle married fellow Vanderbilt alum Brian Grundy, B.S.E. '93 in July, 1994. She and Brian have two sons, Braeden and Jacob. Brian is currently employed by Deloitte in their information technology solutions. All three of the Grundy men are avid soccer players who interestingly have all had ACL surgery at VUMC at one point in their life. Braeden graduated from Harding University in December, 2020 with a degree in information systems and is currently employed at iHeart Media here in Nashville. Jacob is currently a sophomore at Auburn University studying business.
Publications
Goral, MI, Mochow-Grundy, M, and Dermody, TS (1996). Sequence Diversity within the Reovirus S3 Gene: Reoviruses Evolve Independently of Host Species, Geographic Locale, and Date of Isolation. Virology 216: 265-271.
Mochow-Grundy, M, and Dermody, TS (2001). The Reovirus S4 Gene 3' Non-translated Region Contains a Translational Operator Sequence. Journal of Virology 75: 6517-6526.
Wetzel, JD, Barton, ES, Chappell, JD, Baer, GS, Mochow-Grundy, M, Rodgers, SE, Shyr, Y, Powers, AC, Thomas, JW, and Dermody, TS (2006). Reovirus Delays Diabetes Onset but Does not Prevent Insulitis in Non-Obese Diabetic Mice. Journal of Virology 80: 3078-3082.
Bills, JL, VanHouten, J, Grundy, MM, Chalkley, R, and Dermody, TS (2015). Validity of the Medical College Admission Test for Predicting MD-PhD Student Outcomes. Adv Health Sci Educ Theory Pract. 2016 Mar;21(1):33-49. doi: 10.1007/s10459-015-9609-x.
---
View Directory »