Rebecca R. Swan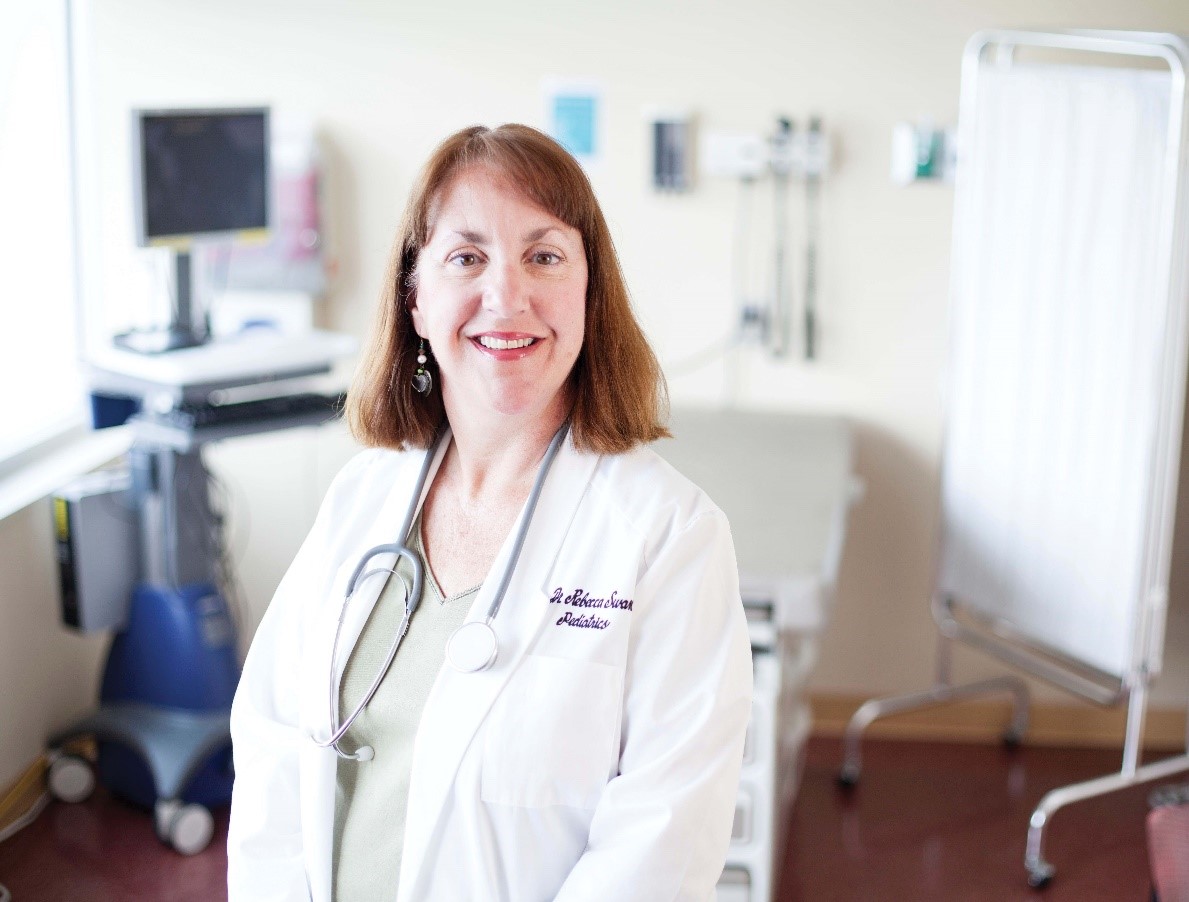 William Long Director in Pediatric Medical Education and Professor of Pediatrics
Academic Affairs
Rebecca.swan@vanderbilt.edu

615.322.3023



Dr. Swan is the William Long Director in Pediatric Medical Education and Vice Chair of Education for the Department of Pediatrics. In this role, she oversees all undergraduate and graduate medical education in the department, which includes 118 residents, 85 fellows and over 150 medical students who train in numerous student experiences, four residencies and fifteen fellowships, as well as provides support for faculty involved in education. After almost 20 years as the director for the Pediatric Residency Program, she continues to practice general pediatrics in the Vanderbilt Pediatric Primary Care Clinic, precepting residents in this clinic that serves a culturally diverse, socio-economically underserved population.

Dr. Swan also serves as the Assistant Dean for Graduate Medical Education (GME), where she focuses on mentorship for junior program directors as well as faculty development efforts at the institutional level in the areas of feedback and communication. She is responsible for the Chief Resident and Fellow Leadership Development Series at VUMC, organizing monthly sessions over the year centered around networking, problem solving and professional development. She also chairs the GME Complement Committee, which meets monthly to consider expansions of existing programs, establishment of new programs and potential reductions in programs. In addition, Dr. Swan has been active nationally and internationally in graduate medical education. She currently chairs the Council for the Association of Pediatric Program Directors' Leadership in Educational Academic Development (LEAD) program, which provides another venue for her to mentor and develop junior medical educators as well as collaborate on scholarly activities at a national level.

Dr. Swan was elected to the Vanderbilt University Faculty Senate for 2020-21, representing the School of Medicine, where she served on the Student Life Committee, which focused on policies related to student matters across the campus as well as outreach to student organizations. She is the current Chair-elect for the Senate for 2021-22 and will be the Chair for the 2022-23 year.

Dr. Swan received a Bachelor of Science in Chemistry from Randolph-Macon College in Virginia in 1986 and her medical degree from the Medical College of Virginia in 1990. She went on to pediatric residency training, followed by a year as chief resident, at Keesler Air Force Base in Mississippi. She spent three years as a general pediatrician in a community setting at Luke Air Force Base in Arizona, before moving to Nashville in 1997 to pursue a career in academic pediatrics at Vanderbilt University Medical Center. Her spare time is spent with her family, reading, and traveling.
Publications
Warren MD; Pont SJ; Barkin SL; Callahan ST; Caples TL; Carroll KN; Plemmons GS; Swan RR; Cooper WO. The Effect of Honey on Nocturnal Cough and Sleep Quality for Children and Their Parents. Arch Pediatr Adolesc Med. 2007; 161 (12): 1149-53.
Swan R; Gigante J. Direct Observation in an Outpatient Clinic: A New Easier Tool. MedEdPORTAL; 2010. http://services.aamc.org/30/mededportal/servlet/s/segment/mededportal/?subid=7901
Gigante J; Swan R. A Simplified Observation Tool for Residents in the Outpatient Clinic. Journal of Graduate Medical Education. 2010; Vol.2, No. 1, pp. 108-110.
Carter B; Swan R. Pediatric Palliative Care Instruction for Residents: An Introduction to IPPC. American Journal of Hospice and Palliative Medicine. 2012 Aug; 29 (5):375-8.
Williams SE; Swan R. Formal training in vaccine safety to address parental concerns not routinely conducted in U.S. pediatric residency programs. Vaccine. 2014 May 30; 32 (26): 3175–8.
Haftel HM, Swan R, Anderson MS, Caputo GL, Frohna JG, Li ST, Shugerman RP, Trimm F, Vinci RJ, Waggoner-Fountain LA, Bostwick SB. Fostering the Career Development of Future Educational Leaders: The Success of the Association of Pediatric Program Directors Leadership in Educational Academic Development Program. J Pediatr. 2018 Mar;194:5-6.e1. PMID 29478508.
Williams A, Meister R, Crook TW, Swan RR. Resident Autonomy: Are Attendings Around Too Much? Academic Pediatrics. 2019;19(6):e36-e37. doi:10.1016/j.acap.2019.05.093.
Meister RA, Williams A, Crook TW, Swan RR, Hametz PA, Jain PN.. Does my Team Really Need Our Attending? Perceived Autonomy of Attending-Less Rounds. Academic Pediatrics. 2019;19(6):e37. doi:10.1016/j.acap.2019.05.094.
Kennedy, B. B., Russell, R. G., Martinez, W., Gigante, I., Penrod, C., Ehrenfeld, J. M., Vinson, K. N., Swan, R. R., Brady, D. W., Schorn M. N., Miller, B. M. Development of an Inter-Professional Clinical Learning Environment Report Card. Journal of Professional Nursing. 2019 July-August; 35(4):314-19. PMID 31345512.
---
View Directory »