Rosevelt L. Noble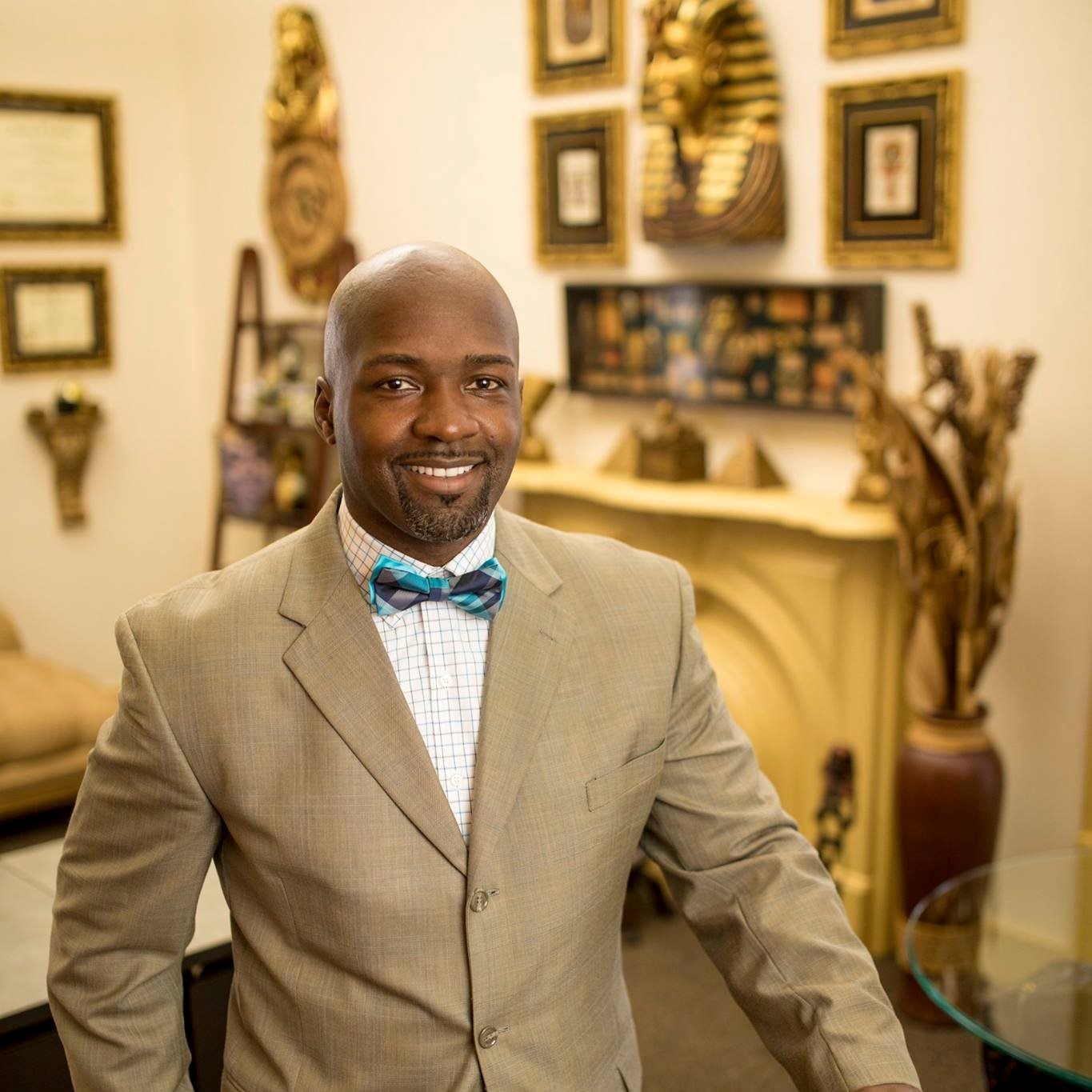 Assistant Dean of Residential Colleges and Director of the Black Cultural Center
Equity, Diversity, and Inclusion
rosevelt.l.noble@vanderbilt.edu

615.322.3126



As the Director of the Bishop Joseph Johnson Black Cultural Center (BCC), Dr. Rosevelt Noble has primary responsibility for providing cultural, educational, and social programming as well as resources to address the needs of Black students, faculty, and staff at Vanderbilt. Additionally, Dr. Noble collaborates with numerous campus and community partners to assists the university in fulfilling the mission and vision of promoting equity, diversity, and inclusion throughout Vanderbilt.

Originally from Kankakee, Illinois, Rosevelt Noble attended Vanderbilt University as a student from 1994 through 2003. In 1997, he completed a Bachelor of Science degree with a double major in Sociology and Human & Organizational Development. In 2003, Dr. Noble completed a Ph.D. from Vanderbilt in Sociology with a dissertation entitled, Race Matters: Black Rage in the American Prison System. A scholar of the American criminal justice system, his research, and teaching focus on racial disparities in the criminal justice system, policing, and prison violence. He is a strong advocate for racial and social justice as indicated by his engagements as an Executive Board Member for the Tennessee chapter of the ACLU; the Nashville Community Bail Fund; and the Tennessee Innocence Project. Dr. Noble initially came to Nashville in 1994 on an athletic scholarship as a member of the Vanderbilt Football Team. Including his time as an undergraduate and graduate student, he has served Vanderbilt in various capacities for the past 27 years.

In the fall of 2002, he started teaching in the Vanderbilt Department of Sociology as a Senior Lecturer while simultaneously working at the Tennessee Higher Education Commission as the Director of the Workforce Investment Act. After leaving state government in 2014, he continued teaching at Vanderbilt and became a Senior Fellow at The Curb Center for Art, Enterprise, and Public Policy at Vanderbilt.

His appointment at The Curb Center allowed him to focus more intently on the research project he began in 2006, entitled Lost in the Ivy, which exams the history and experience of Black students at Vanderbilt University. To date, he has interviewed over 500 members of the Association of Vanderbilt Black Alumni (AVBA) ranging in classes from 1968 through 2021 concerning their experience at the university. He is currently working on a manuscript based on the findings from the Lost in Ivy project.

In addition to serving as Director of the BCC, Dr. Noble also teaches in the Departments of Sociology and African American and Diaspora Studies, serves as the Assistant Dean of Residential Colleges, and is a Faculty Head of House in Stambaugh on The Martha Rivers Ingram Commons.

Dr. Noble is a proud member of Alpha Phi Alpha Fraternity, Inc. His hobbies include reading, photography, and exercise. He is married to Dr. Kristen Noble (VU 2003), a physician scientist in neonatology at the Vanderbilt Children's Hospital. They have two beautiful children, Jordan Noble, and Rosevelt Noble III.
Publications
Noble, Rosevelt L. (2006). Black Rage in the American Prison System. New York: LFB Scholarly Publishing.
King, Nancy, and Rosevelt L. Noble. (2005). "Jury Sentencing in Non-Capital Cases: Comparing Severity and Variance with Judicial Sentences in Three States". Journal of Empirical Legal Studies 2(2): 331-367.
King, Nancy, and Rosevelt L. Noble. (2004)."Felony Jury Sentencing in Practice: A Three-State Study".Vanderbilt Law Review, 57(3): 885-962.
---
View Directory »