2019 Open Enrollment


All benefits-eligible faculty and staff will be required to make an active plan selection during October open enrollment for 2019 coverage. Unlike some other years, employees will not automatically default into their current plan if no action is taken.
If employees fail to make a selection during the open enrollment period in October, they will default to the health care plan with the lowest premiums (Choice CDHP) at their current selected tier (e.g., individual, family).
Faculty and staff whose appointments are defined as partially benefits-eligible will only be eligible for the new Choice CDHP plan.
Visit the the benefits media library for helpful videos

Benefits & Open Enrollment
About the Choice Consumer-Driven Health Plan
Other Benefits
Need help choosing a plan? Introducing the new PLANselect tool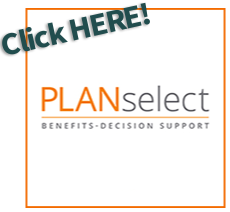 Choosing a health plan is a personal decision that should be based on your needs. Both of the 2019 Vanderbilt health plans provide comprehensive health care coverage, but only you can determine which plan may be better for you. How will you know which plan to choose?  To help take some of the mystery out of your decision process, Vanderbilt has partnered with FLIMP Communications to bring you PLANselect.
PLANselect helps you choose a health plan that may offer the best value and/or the lowest overall cost, given your and your family's anticipated medical needs. After answering a few multiple-choice questions, the PLANselect tool uses its proprietary algorithms to model a personalized analysis and plan comparison, which considers premiums, HSA contributions, and expected out-of-pocket costs (such as co-pays and deductibles).
PLANselect results are based on user data from over 16 million healthcare claims, advanced statistical analysis, and expertise from medicine and health insurance providers. The PLANselect model incorporates what they've learned from helping thousands of employers and employees make value-based decisions when selecting a health plan.
You can model any number of scenarios you want; no personal information is saved by the tool.  PLANselect is simple to use, and informative!  Give it a try.   
Quick Links
Use My VU Benefits to view your benefit elections, update your beneficiaries, or make a family status change.
Helpful Information
Learn more about making the right choice for you and your family.