Open Enrollment for 2017 Benefits
Open Enrollment is now closed.
Use My VU Benefits to view your benefit elections, update your beneficiaries, or make a family status change. If you have questions or concerns, please contact Human Resources.
If you would like to view your final confirmation statement, log in to My VU Benefits. From the Welcome page, hover over Benefits and then click on Confirmation. Then click on the View button under the Confirmation column. To print or email your confirmation, click on the printer or envelope icon(s) in the top right of the confirmation screen.
Resources for Newly Benefits-Eligible Employees
Enroll for your benefits in My VU Benefits. You must complete your 2016 New Hire Enrollments before you can enroll in benefits for 2017. If you make changes to your 2016 benefit selections due to a qualifying event after completing Open Enrollment, you must reselect your 2017 benefits as well.
Look for your New Hire & Annual Open Enrollment windows in My VU Benefits. See below for a sample of the windows for a new non-exempt staff employee. If you are exempt staff, faculty, union, or house staff, you will see different enrollment windows and may not be eligible for the same benefits.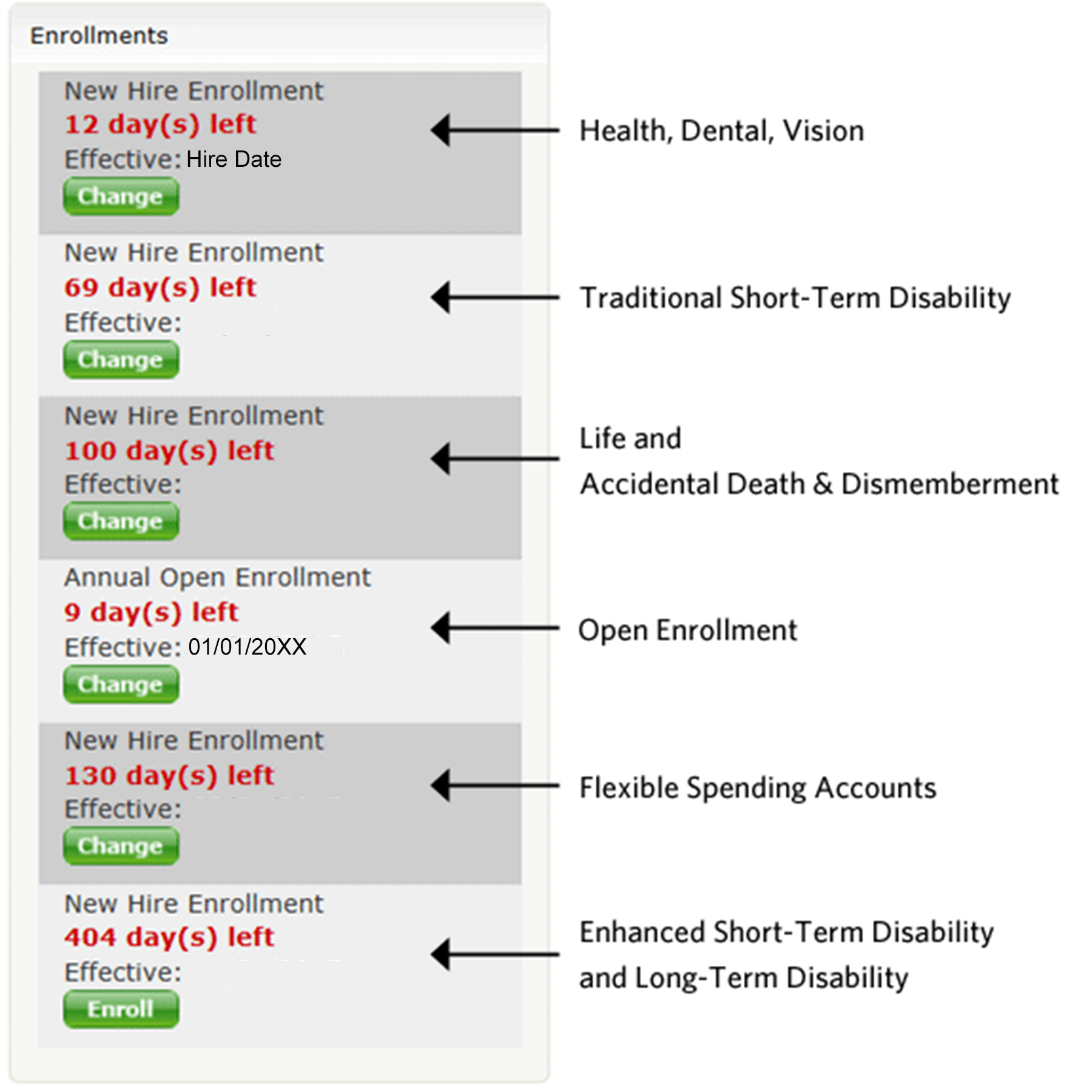 2017 Benefits Information
Open Enrollment Detailed Guide
(VUnetID required)
Decision Tools:
Choosing a health plan– a one-page snapshot that helps you pick the right plan option
Spousal coverage fee - use this to see if it makes sense to have your spouse covered by the Vanderbilt Health Plan or his or her employer's health insurance

Ask Alex (2017) – your interactive benefits counselor asks all the right questions and makes a customized plan selection just for you, based on your needs and preferences