FMLA: For Employees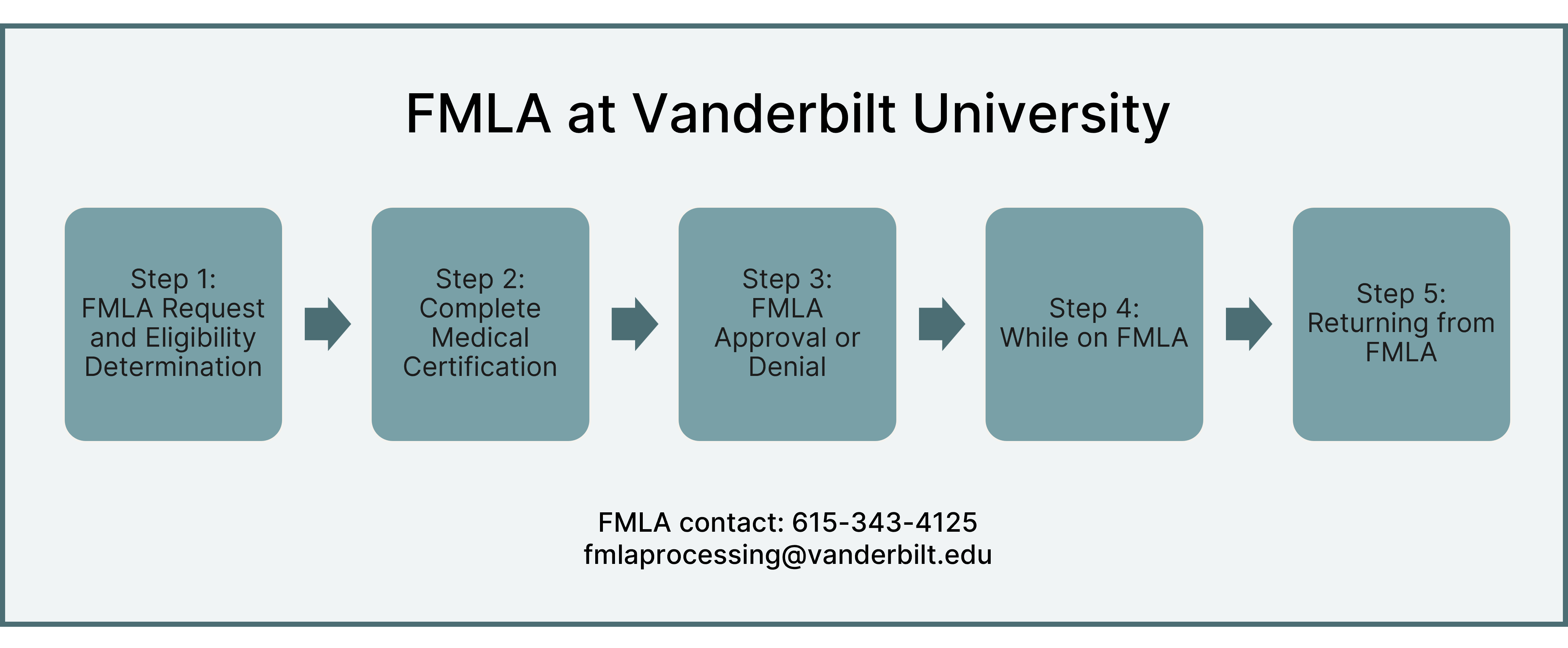 Below are some resources to assist you as you move through the FMLA application process. If you have questions about the FMLA process, you may contact your FMLA Coordinator at 343-4125 or email fmlaprocessing@vanderbilt.edu.
Also see these webpages with information for birth of a child:
Step 1: FMLA Request and Receive Eligibility Determination
You may complete the online Medical Leave Request form to request FMLA or Non-FMLA leave.
Step 2: Complete Medical Certification Form 
The FMLA coordinator will provide this form upon submission of your FMLA request and eligibility determination. This form must be submitted to Human Resources.
Step 3: FMLA Approval or Denial
The FMLA Coordinator will provide your leave approval letter and additional materials upon completion of steps 1 and 2 above. 
Step 4: While on FMLA
Step 5: Returning from FMLA