Form 1095-C
1095-C forms are available to download on your My VU Benefits account. You will receive a notice upon logging into your My VU Benefits account that you have a 2022 1095-C form available. If you have any additional questions please reference the 1095-C Form FAQ.
My VU Benefits Notice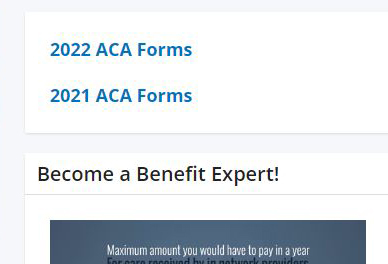 Form 1095-C is a tax form required by the Affordable Care Act (ACA). ACA requires large employers, such as Vanderbilt, with 50 or more full-time employees to offer health insurance to their workers. Form 1095-C allows the Internal Revenue Service (IRS) to confirm Vanderbilt's compliance with the coverage and affordability provisions of the ACA and assists Vanderbilt employees in preparing for 2022 tax return filing.
Vanderbilt will provide Form 1095-C (employee statement) to employees and file copies with the IRS. The Form 1095-C (employee statement) was mailed beginning Feb. 28.
 There are three parts to Form 1095-C:
Employee and Employer Information reports information about you and your employer,
Employee Offer of Coverage reports information about the coverage offered to you by your employer, the affordability of the coverage offered, and the reason why you were or were not offered coverage by your employer, and
Covered Individuals reports information about the dependents covered under your self-insured health plan.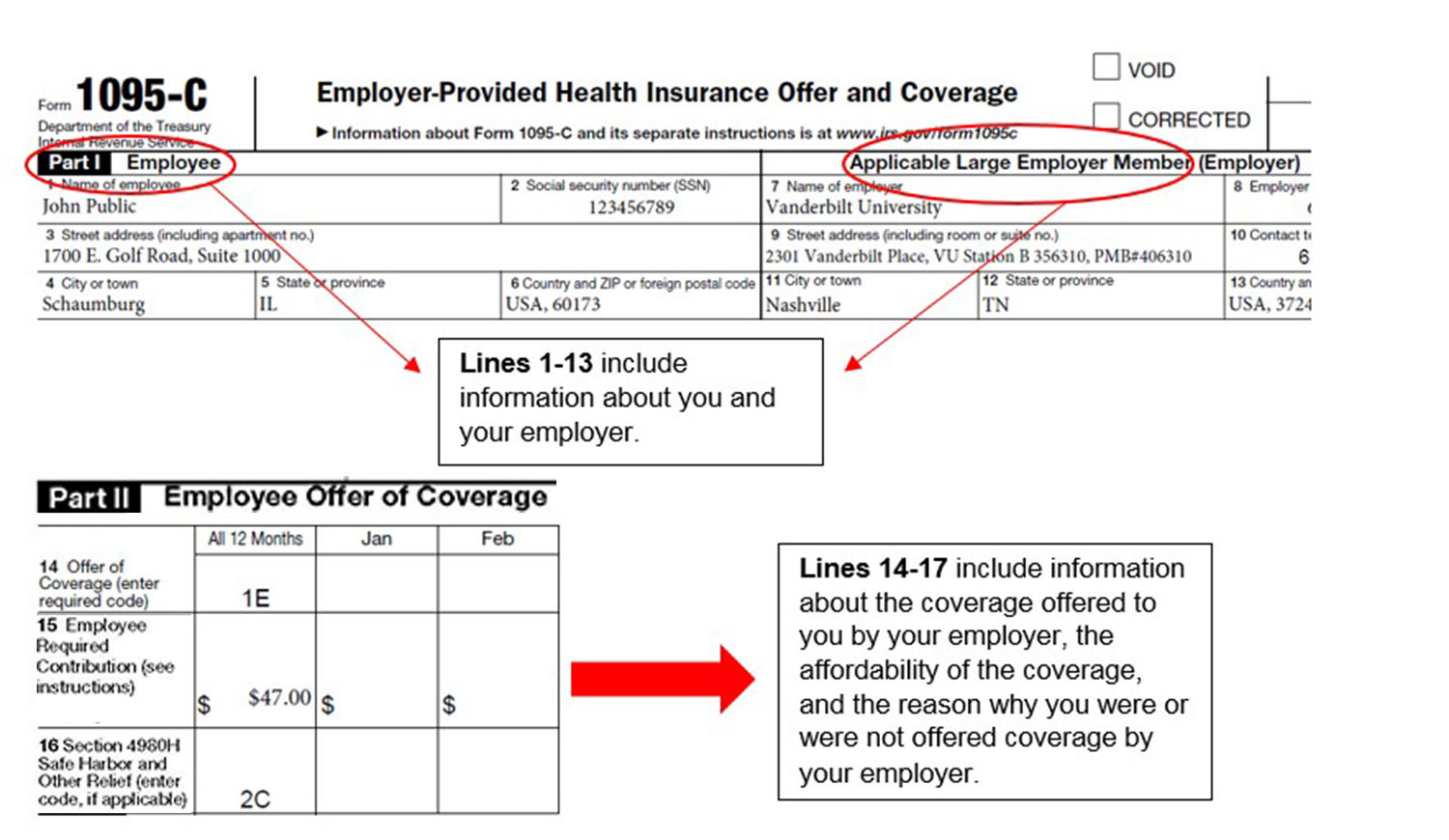 If you have not done so already, please provide the social security number of all of your dependents enrolled in the Vanderbilt Health Plan in My VU Benefits. The IRS requires this information to confirm the dependents enrolled in our health care plan.
See the IRS website for more information about Form 1095-C.